Best Cabbage Diet Soup Recipe – 4 Delicious Recipes to Lose Weight Fast
We have all been told by our parents and teachers that eating green leafy vegetables will help us live healthier lives since we were young children.
Well, it's a fact that green leafy veggies provide numerous health benefits, and including them in our diet will be a game changer for our energy and overall well-being.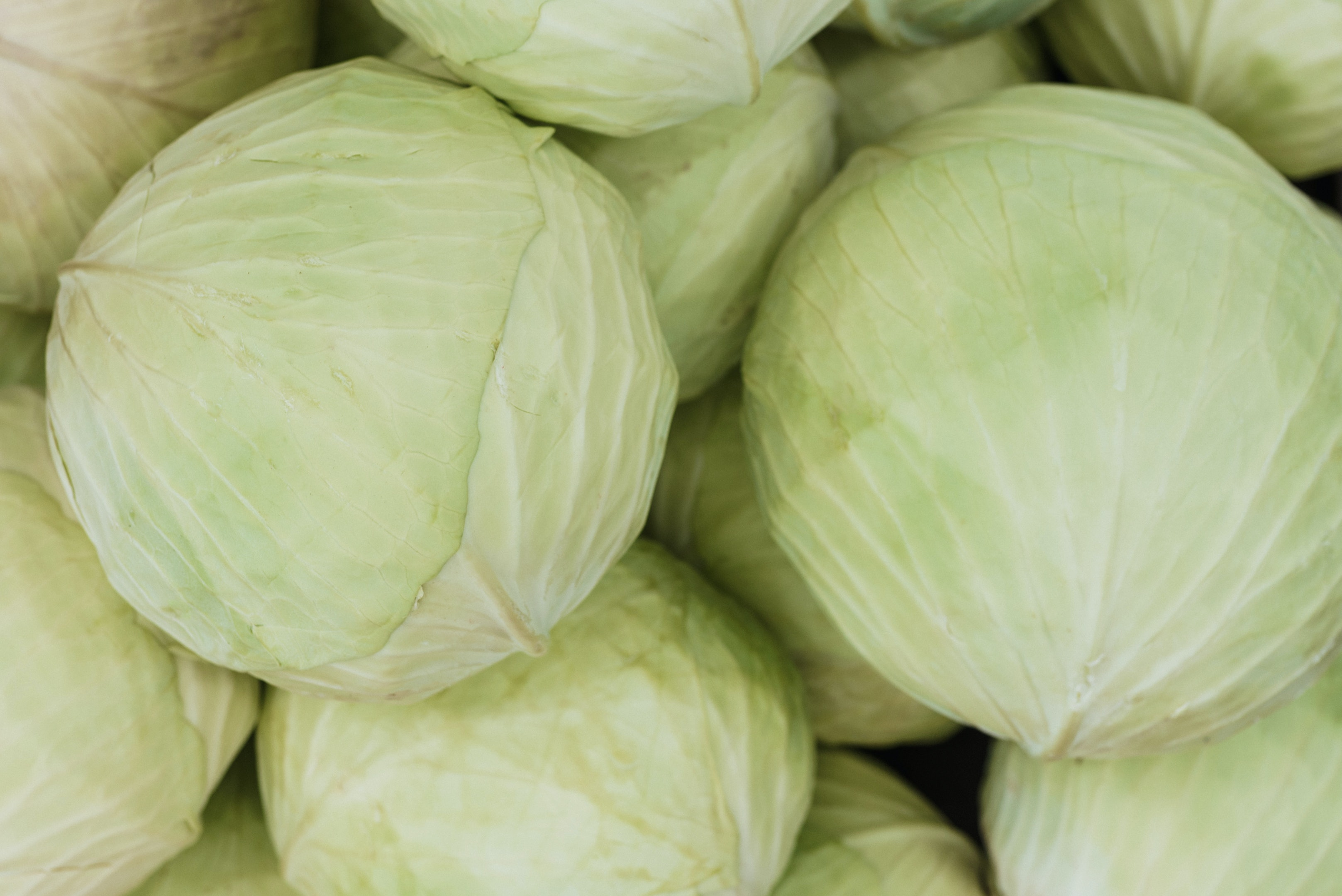 It will cost you less than a burger, is easy on your pocket, and is easy on the heart. Consuming vegetables every day is a smart choice.
If you are looking forward to losing a few pounds, you're at the right place because we have designed 4 delicious and nutritious cabbage diet soup recipes to assist you to reach your fitness goals.
In this article, we'll talk about four cabbage diet soup recipes that are not only low in calories but also delicious and filling because you and your tummy deserve the best.
Cabbage Diet Soup Recipes:
Cabbage, often confused with lettuce as with its leafy appearance, is an excellent low-calorie vegetable with great nutritional value. It belongs to the family of vegetables known as cruciferous vegetables.
Cruciferous plants are basic leafy vegetables that have been well-recognized for being loaded with nutritional components.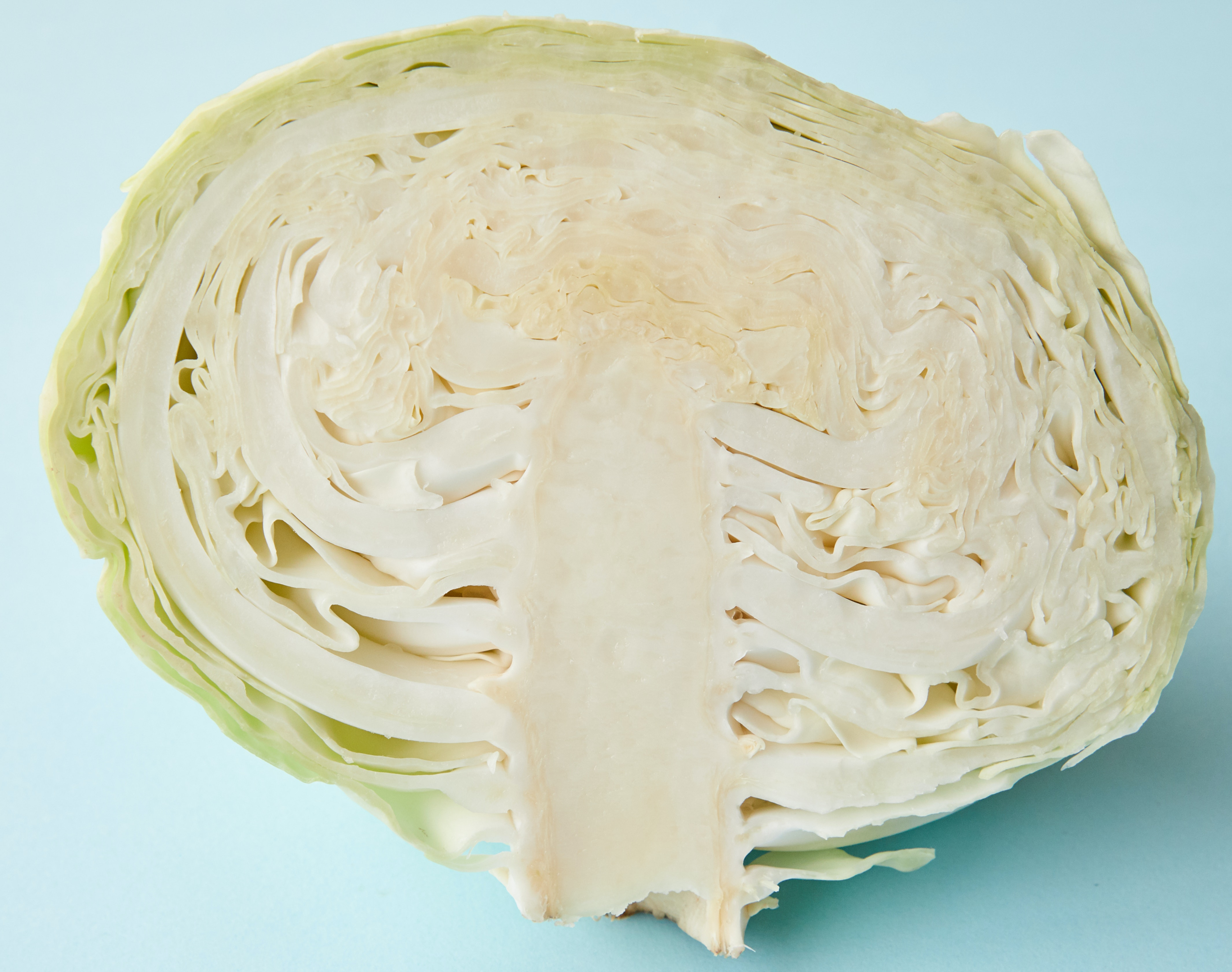 Veggies like broccoli, brussels sprout, kale, and cabbage are all Cruciferous vegetables. They are a great choice, and a wonderful place to start if you're looking to work on your diet. Increasing the intake of plant-based foods like cabbage lowers the chance of developing diabetes, obesity, cardiovascular disease, and overall survival.
Furthermore, it can promote a radiant complexion, energy, and healthy weight loss, which makes it essential to include it in your diet.
Let's have a look at the health benefits and a few extra-ordinary facts about cabbage before we go on to the recipes.
1. Benefits of Cabbage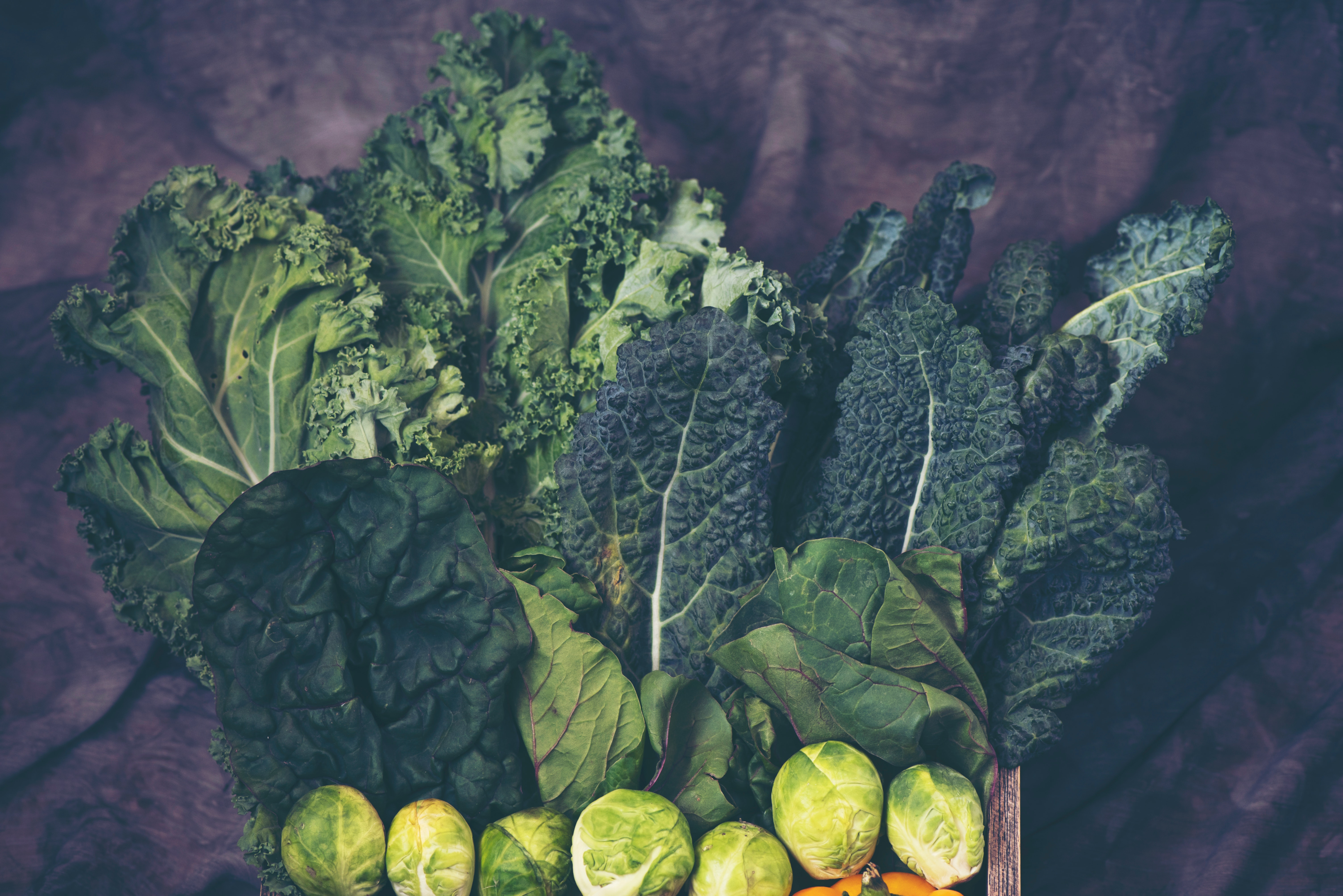 1.1. Low in Calories
Cabbage is a vegetable worth making room on your plate as it only has 20 calories or less per half cup cooked. Additionally, 81.5 micrograms of Vitamin K are present in half a cup of cooked cabbage.
1.2. Prevents Cancer
Sulforaphane, a substance present in cabbage, may contribute to preventing cancer. The potent antioxidant anthocyanin gives many red and purple vegetables and fruits their striking colors. It is also found in red cabbage.
Anthocyanins have been proven to inhibit new tumors' growth and destroy cancer cells that have begun to form.
1.3. High in Fiber
Cabbage is high in fiber and water, supporting healthy digestion and avoiding constipation. Consuming enough fiber encourages regularity, which is essential for the elimination of toxins through bile and feces.
1.4. Sun Protection
Cabbage contains a substance that may shield the body from radiation's harmful effects.
2. What Is the Cabbage Soup Diet or the 7-day Cabbage Soup Diet Challenge?
Need to attend a wedding? Have a trip planned? Need to get ready for summer? Or simply, do you wanna lose weight? This might be the answer you're looking for. It's a quick weight-loss diet that calls for a lot of cabbage soup.
It's a well-known diet that has had numerous modifications throughout the years. There are probably multiple different versions available online. This cabbage diet soup is special and is also known as miracle soup, wonder soup, weight loss soup, or Sacred Heart Hospital Diet.
In this 7-day cabbage soup diet, you commit to setting a daily food schedule. One of the best short-term diet plans to exist, these 7 days cabbage soup diet is a globally popular technique to drop extra weight as quickly as possible.
3. Why is the Cabbage Soup Diet Trending?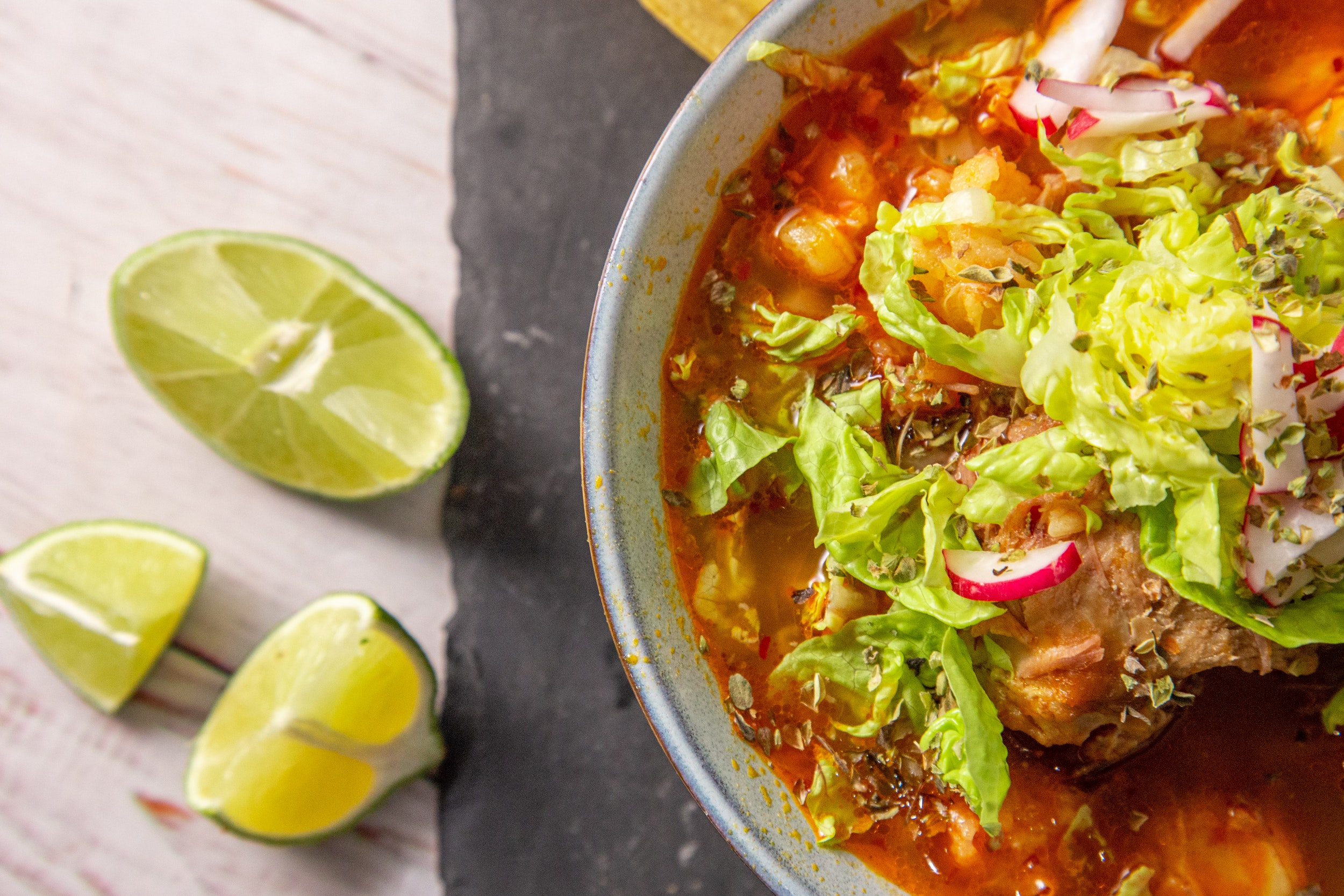 Because it works amazingly! You can lose a lot of weight with this 7-day cabbage soup diet. You can lose weight quickly by reducing your intake of calories, bad sugar, and carbs along with drinking plenty of water.
It is basic science and the quickest method one can try without wasting hard-earned money on chemical-infused supplements.
The cabbage soup offers a wealth of important nutrients and can promote satiety, making you feel fuller and causing you to eat less. However, they don't include all food groups and may result in nutrient deficits, these diets should only be used temporarily.
Everything has its pros and cons. After the pros, now let us understand its possible cons.
4. Health Risks and Repercussions
Although the Cabbage Diet Soup might aid in weight loss, there are also risks involved with it, so it is really important to know about its possible side effects.
4.1. Do Not Go Overboard
The Cabbage Soup Diet, like other extremely low-calorie diets, is likely to result in you losing weight if you can maintain it for one week.
Now, the Cabbage soup diet is so restricted and nutritionally unbalanced, it is not advised to follow it for longer than one week at a time or it may result in weakness, loss of energy, and appetite imbalances.
If you just stick to the diet for one week, there isn't a significant risk of developing vitamin and mineral deficiencies, especially if you choose to take a multivitamin.
4.2. Not Providing Enough Nutrients for a Balanced Diet
That's the thing with low-calorie ingredients, they're mostly inadequate in nutrients. The Cabbage Soup Diet's nutrition offerings are severely constricted and imbalanced.
The diet is extremely minimal in calories, carbohydrates, fat, and protein. It also lacks a variety of vitamins and minerals. It has fiber but it surely lacks proteins vitamins and carbs.
4.3. Low Energy Levels
Following this diet, your carb and protein intake will become low which might result in a lack of stamina in a few individuals. Many followers of the Cabbage Soup Diet express their diet-related weakness, dizziness, and lightheadedness.
However, to fulfill your carb and protein requirements, you can consume protein-rich food along with the cabbage diet soup but keep a check on the portion.
Furthermore, eating nothing but cabbage soup is unhealthy and nutritionally unbalanced.
4.4. Gaining Back the Weight
The weight-loss cabbage soup recipes are great for quick weight loss but this sudden change will only be temporary unless you continue to balance calories and maintain a healthy diet.
The short-term nature of the diet means that unless you make long-term adjustments to your way of life, you will probably gain the majority of the weight back.
4.5. Might Change the Blood Sugar Levels
Your blood sugar levels could significantly fluctuate as a result of the reduced carb and calorie content. So you must consider your options carefully if you have diabetes and want to try the cabbage soup diet.
5. The Cabbage Soup Recipe
Low in calories and high in dietary fiber, cabbage soup is an excellent dish to lose weight healthily.
Red and green cabbage can both be utilized, but green leafy cabbage is our star ingredient. Comparing cabbage to some of its cruciferous relatives like kale and broccoli is quite moderate in terms of flavor. In combination with other non-starchy vegetables like peppers, celery, and carrots, it makes the ideal ingredient for a low-calorie soup.
We have four fantastic soup recipes for you so you can shuffle them up whenever you get tired of one:
5.1. RECIPE 1: Cabbage Tomato Diet Soup
This weight-loss cabbage diet soup recipe with tomatoes, bell peppers, and green beans is super easy to make. You may additionally include your choice of vegetables as these recipes are fully customizable.
Preparation time – 20 minutes
Cooking time- 25 minutes
Total time- 45 minutes
Servings- 1
Ingredients:
10 stalks of celery, finely chopped
5 carrots, finely chopped
3 finely chopped onions
2 green bell peppers, diced
1 large head of cabbage, chopped
1 (15 ounces) can cut green beans, drained
2 quarts of tomato juice ( or freshly prepared tomato sauce)
2 (16-ounce) cans of whole peeled tomatoes, with the juice
1 (14-ounce) can of beef broth
Chilled water (as required)
1 (1 ounce) dry onion soup mix
Procedure:
In a large soup boiler, add the celery, carrots, onions, cabbage, bell peppers, and green beans.
Add tomato juice, tomatoes, beef broth, and enough water to cover the veggies. Then add the onion soup mix and mix everything.
Over medium heat, bring to a boil.
Then, turn the heat to a low setting and cook for about 25 minutes, or until the veggies are cooked.
Turn off the heat and give it a quick gentle mix. Your soup is ready to serve.
Completely cool off the soup and you can store it in a refrigerator for up to 3 days.
5.2. RECIPE 2: Quick Cabbage Mix Soup
A simpler recipe that is so filling that you can replace it with your dinner. It is also super cheap and with minimum ingredients…do give it a try.
Preparation time –10 minutes
Cooking time- 25 minutes
Total time- 35 minutes
Servings- 2
Ingredients:
1 medium onion
2 small tomatoes
1/4th of a cabbage
1/2 bell pepper
1 medium carrot
Rock Salt ( to taste )
Black pepper
500ml water to simmer ( vegetable broth or chicken broth can be used as a substitute)
Directions:
Finely chop all the vegetables and set aside.
In a large pan, add just a little water. We don't add oil to this recipe as it is for weight loss.
On a low flame, as the water gets hot, add in the onions and sauté them for about 1-2 minutes.
Add the finely chopped cabbage, and add rock salt (to taste). In case you add too much salt, add water or broth to balance it.
Cook for a few minutes then add carrot and bell pepper and sauté them.
Add the tomatoes at last and mix all the vegetables. Add a pinch of black pepper and mix well.
Finally, add water enough to soak up all your veggies.
Close the lit and simmer it for 15 minutes on a low medium flame.
After 15 minutes, take off the lid and stir for 2 minutes and close it again. Leave it for 2 more minutes and then turn off the heat.
Add a few drops of lemon juice to enhance the taste(optional).
Warm and comforting Cabbage diet soup is ready to serve. Completely cool off the soup and keep it in a refrigerator for up to 3 days.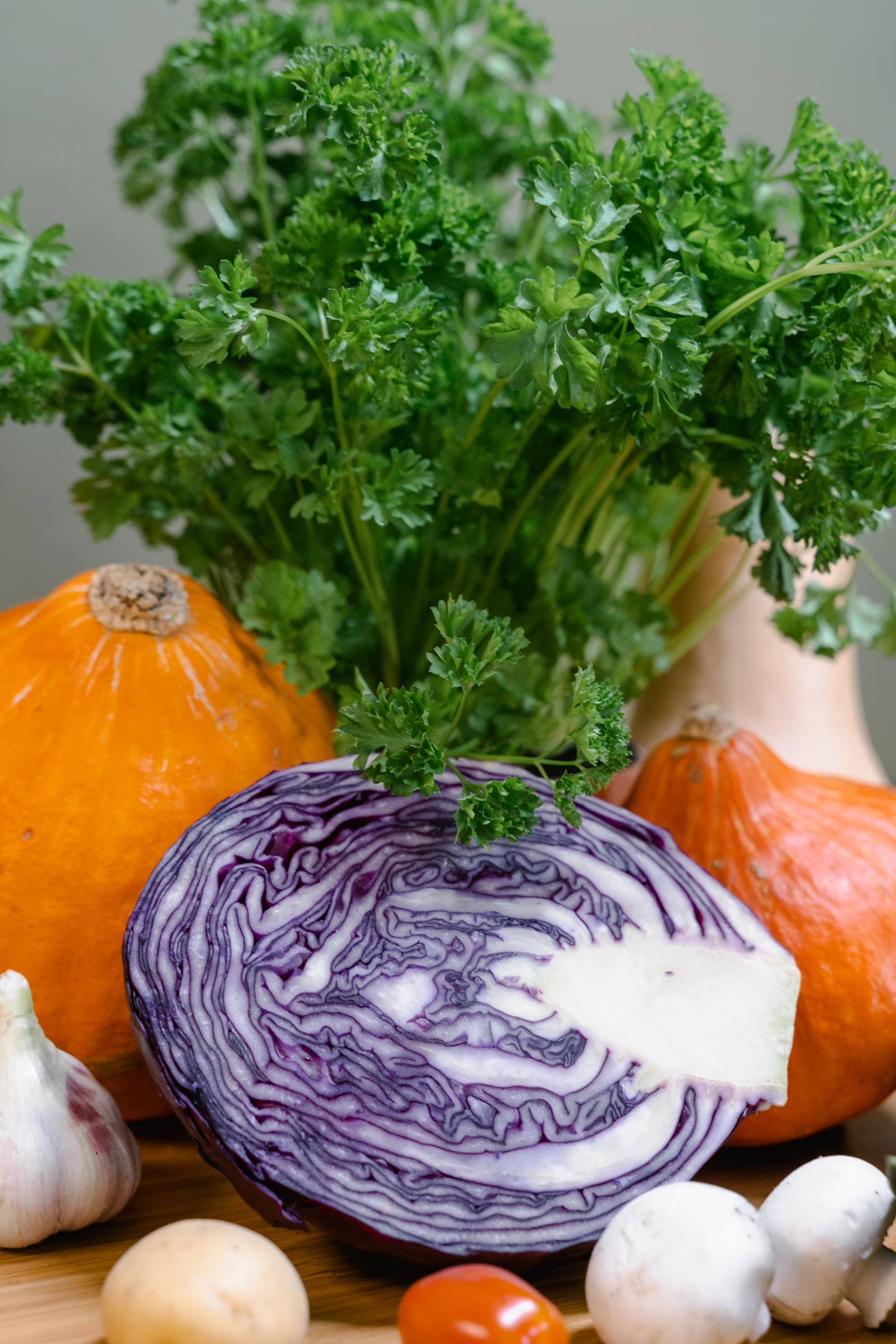 5.3. RECIPE 3: Cabbage Garlic Soup
This weight-loss cabbage soup is super-effective and very easy to make. The flavor of garlic with a touch of Italian seasoning is what makes it special. Let's get on with it
Preparation time –10 minutes
Cooking time- 25 minutes
Total time- 35 minutes
Servings- 3
Ingredients:
2 tablespoons of olive oil
20-25 garlic cloves, finely chopped
1 onion, chopped
1 carrot, chopped
1 sliced bell pepper
1 chopped tomato
Chopped parsley
500grams of shredded cabbage
5 cups of water
1 teaspoon salt
1 teaspoon crushed pepper
1 teaspoon Italian seasoning
A few green chillis (or red pepper flakes)
Boiled chicken (optional)
Egg whites (optional)
Procedure:
In a large pot, on medium flame, add olive oil and heat it for 1 min. Then add the finely chopped garlic and roast them till they slightly change their color.
Add onions and cook for 2 minutes.
Add carrots, bell peppers, and tomatoes. Add chopped stems of parsley and give a quick stir.
Finally, add your cabbage and 5 cups of water and cover the pan.
After 10 minutes add Himalayan pink salt, black pepper, and oregano. ( If you want the veggies to be crunchy, cook for half of the time mentioned.)
Slice and add green chili and parsley. Cover the lid and let it cook. In this stage, you can add chicken, tofu, egg whites, cottage cheese, or anything of your choice to add extra nutritional value.
Cook for 10 minutes and it's ready to serve.
Garnish with a pinch of Italian seasoning and parsley.
Completely cool off the soup and keep it in a refrigerator for up to 3 days.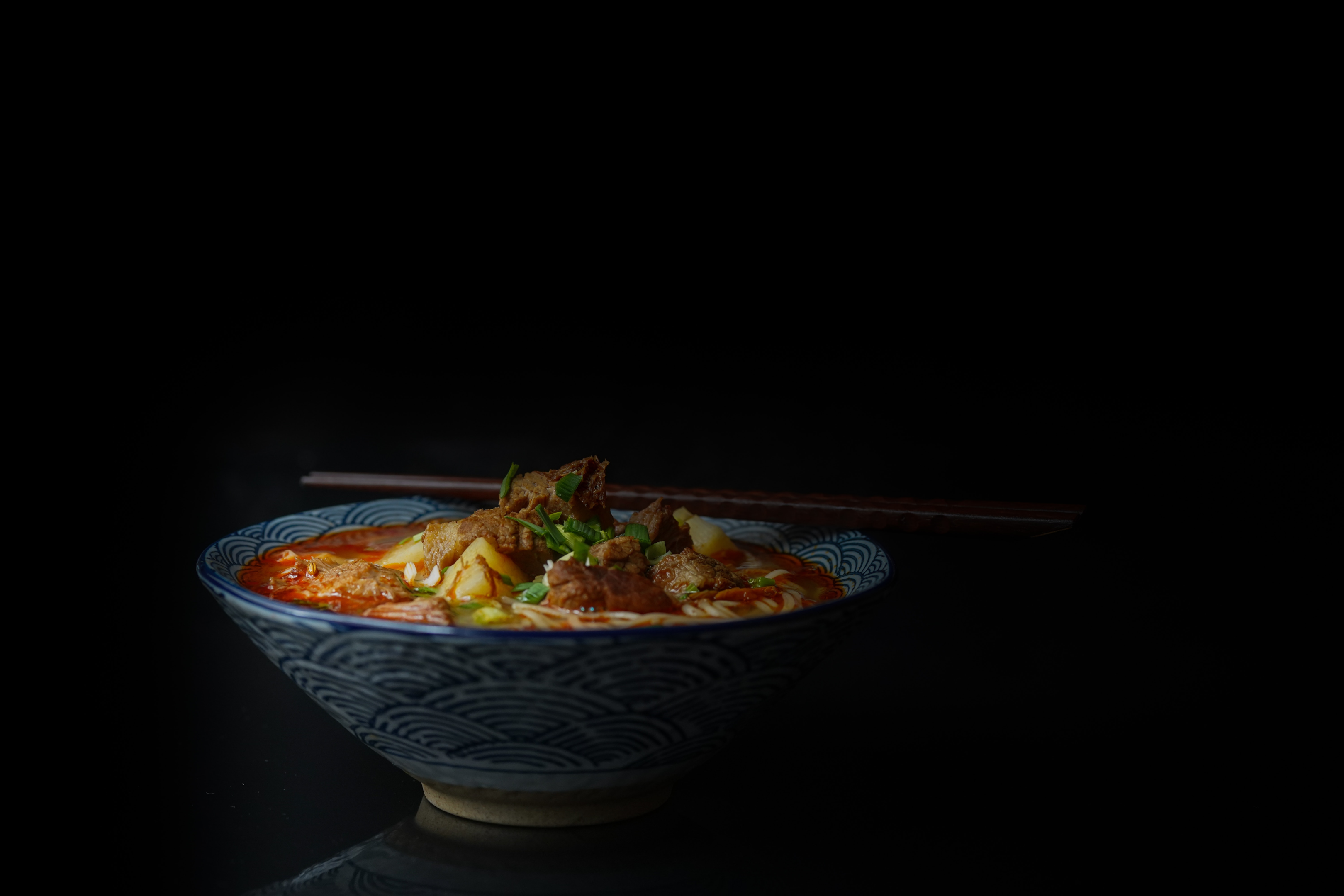 5.4. RECIPE 4: Cabbage Oat Soup
This is a special cabbage soup diet recipe in which oats are used as a substitute for cornflower thus adding nutritional benefits and an extra bit of deliciousness.
Cornflower is used to thicken the liquid of any dish. Using oats not only adds fiber to the recipe but also makes the soup more filling, thus making it a perfect lunch/dinner option.
Preparation time –10 minutes
Cooking time- 20 minutes
Total time- 30 minutes
Servings- 2-3
Ingredients:
1 tablespoon butter
4-5 cloves of garlic, finely chopped
1 small onion, chopped
2 cups of shredded green cabbage
1-2 diced tomatoes
3 cups of low-sodium broth
1/2 teaspoon pink salt
1/2 teaspoon dried basil
1 teaspoon dried oregano
1/4 cup instant oats
1/2 cup water
1 teaspoon crushed black pepper
1 tablespoon lemon juice
2 tablespoon parsley
1/2 cup chopped Spring onions
Directions:
In a pot, add the butter and let it melt.
Add garlic and sauté for a minute.
Add onions and cook till it changes color.
Add all the chopped vegetables (carrot, tomato, and cabbage) into the pot.
Stir fry the mixture for 2-3 minutes.
Add broth and mix well with the veggies and bring it to a boil.
Add pink salt, dried basil leaves, and dried oregano and mix well.
Cover the lid and let it cook on a low flame for about 8-10 minutes.
While your soup is boiling, in a spice either, add instant oats and grind it into a fine powder.
Into a separate bowl, add the ground oats, and water and mix well.
Now add the dissolved oats mixture into the soup pot, mix well, and cook for 3-4 minutes until the soup is thick.
Add crushed black pepper, lemon juice, and fresh parsley and mix well.
Garnish with a lemon slice and spring onions. Serve hot.
Completely cool off the soup and keep it in a refrigerator for up to 2 days.
6. Conclusion
There are many methods to prepare and consume cabbage. Although cabbage is tasteless by itself, it can be transformed into a magnificent dish with the correct flavorings.
You can perform cooking experiments with cabbage and rarely go wrong. Consuming cabbage diet soup can easily help you lose a few pounds quickly.
We shared 4 delicious recipes with clear instructions and ingredients. You can easily include them in your diet plans to head start your weight loss journey.
We sincerely hope you like the recipes.
7. FAQs
7.1. Can I Use Frozen Vegetables?
As long as it's not too old, yes you can use frozen vegetables.
1.7.2. Can I Add More Vegetables to this Cabbage Stew?
Definitely! This dish is ideal for cleaning out the refrigerator. You are free to add the veggies of your choice. Especially other vegetables like brussels sprouts, zucchini, corn, bell peppers, and even mushrooms to make it even more delicious and nutritious.
1.7.3. When to Eat this Soup?
You can have the cabbage diet soup any time of the day be it lunch, brunch, dinner, or as a snack. Preferably choose dinner as one should eat light before sleeping. It will boost weight loss as well.
1.7.4. How Much Should We Eat the Cabbage Diet Soup to Lose Weight?
You can consume it as much as you want as long as you include little amounts of protein and carbs along with it because this soup alone will not be a balanced meal but simply a weight loss recipe.
1.7.5. How Much Weight Can I Lose in a Day?
You might lose about 2.5 pounds in a day if you consume cabbage diet soup 2-3 times a day along with drinking plenty of water and avoiding junk. You should be mindful, though, that the weight you've lost might merely be water weight. Techniques for rapid weight loss place a greater emphasis on calorie restriction and striving to see effects as quickly as feasible.
1.7.6. Does it Work for Weight Loss?
There hasn't been any serious investigation, so it is difficult to say a yes or a no. However, cabbage is so low in calories and its high dietary factors, when turned into a soup with added vegetables, makes the perfect recipe to lose weight fast.
Although you may lose weight on the cabbage soup diet, the majority of that weight will likely return as soon as you stop eating it, it's temporary unless you make serious changes and improvements in your lifestyle.
Also, weight is a subjective matter. Everything works differently for everyone. Anything like this 7-day weight loss challenge will only be temporary. It is the daily diet that has to be improved.
Despite being able to consume an endless amount of soup and a few other items while on this diet, it would be quite challenging to consume enough food to maintain your body composition due to the selection's scarcity and low-calorie content.
You need to include appropriate amounts of protein and carbs in your food at least once a day if you are following this diet plan. Great sources of protein are meat, fish, and eggs, and for carbs, bread, brown rice, rice, and corn, are good sources.

Verified Content by Experts
USA Tales has content written by niche experts, travelers, students, and those with real-life experience. Our content is also periodically reviewed by subject matter experts to ensure content accuracy and relevancy. Have a question? Email us at [email protected]
link